WH family strategy in Digital marketing: WHERE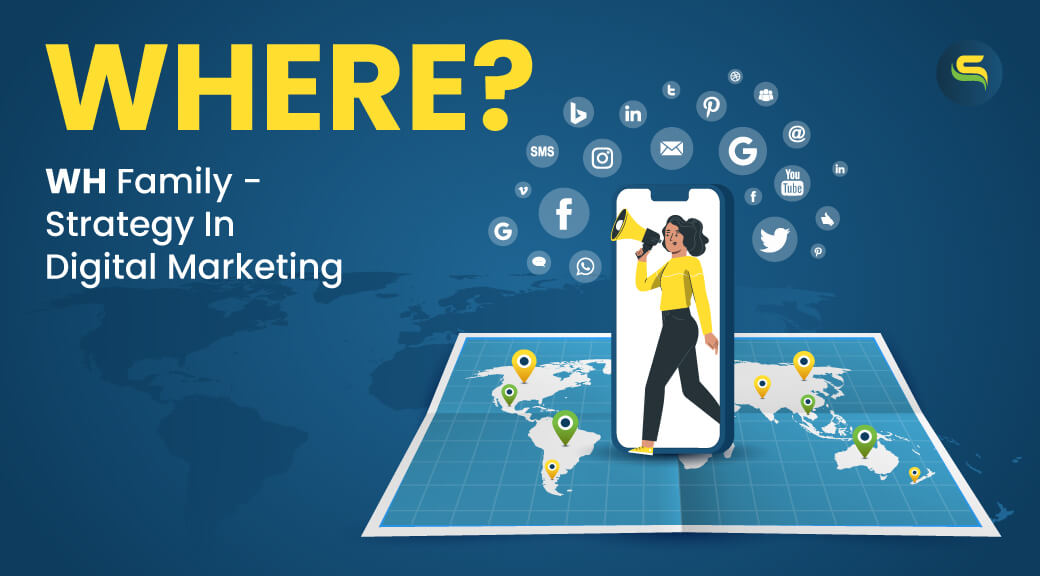 After understanding what and who parts of WH family strategy in digital marketing in previous articles, up next is to analyze 'where your target audiences are?'
Where to engage with your target audience Digitally?
'Where to engage with your audience Digitally as well as Geographically?' is the third important question to ask while you start working on creating a digital marketing strategy
In this article we will be focusing on where can you engage with your target audience online? We have search engines like Google, Bing and social media platforms like LinkedIn, Facebook, Instagram, Twitter, etc where we can connect with them. You can approach your audience through email marketing, digital messaging platforms like whatsapp, messenger, text-messenger, and other digital channels. Thus, "Where" boils down to different communication mediums and how would you approach your audience on these platforms.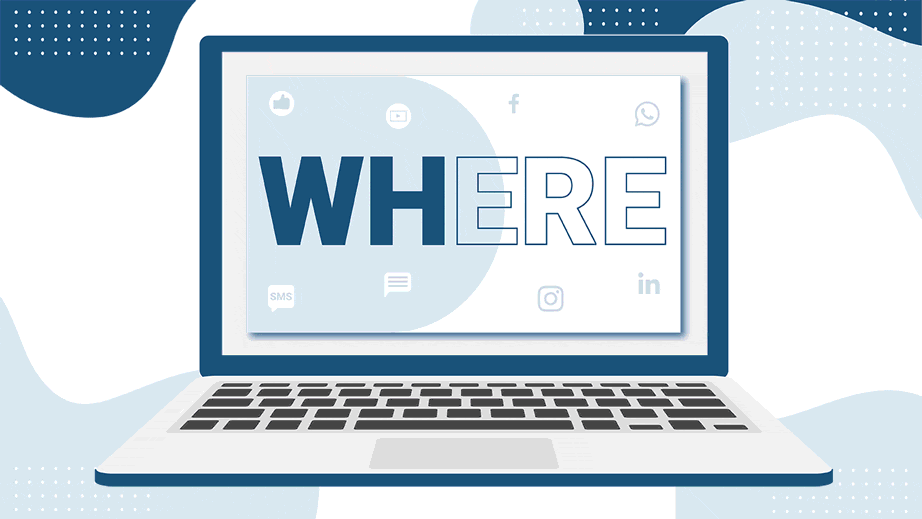 Additionally, 'where' also means where your target audience is present geographically. If there are local products to be marketed, then they are limited to the regional market only. Hence, advertising or marketing out of the business territory won't help you succeed. Thus it is important to understand the regional boundaries and the right platform to engage your audience.
For example, if you are selling shoes for youngsters, then you can easily approach them through social media platforms like Instagram and Facebook. More likely, you can easily connect with them on WhatsApp or on messengers. In this case, LinkedIn may not be the right touchpoint or platform to approach them.
The same goes for video marketing services. You will have to segment who your target audience is. Are they established companies, startups, or entrepreneurs? Also, if your video marketing services are limited to B2B companies then 'LinkedIn' would be the right platform to reach out to them.
If we talk about running a mass campaign for COVID 19 vaccines then the integral question here is where can you approach the right audience online? If you are targeting people aged from 40 to 60, then reaching out to them through text messages, Whatsapp or Facebook would be of great help.
Thus, 'where' is all about connecting with the right audiences through relevant digital channels or multi-channel or communication platforms. Once you discover where your audience is available and where they engage more, you will be able to find out how and when you can approach them digitally.
In the next article HOW we are going to talk about how are you going to approach your target audience and how to decide on an approach strategy to engage your target audience.