WH Family Strategy for Digital Marketing: WHAT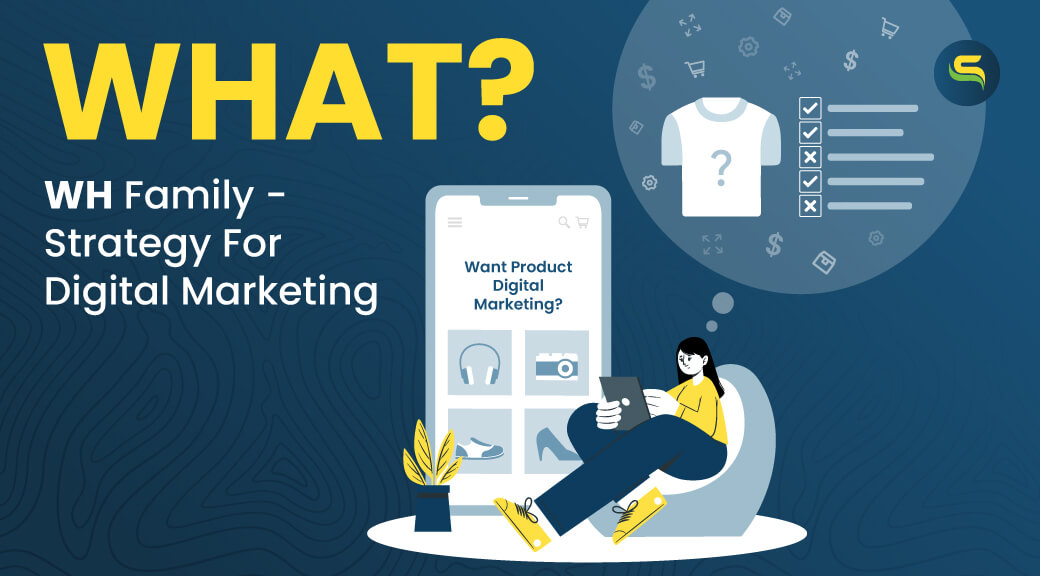 In order to build a notable online presence, it is essential to have a solid Digital Marketing Strategy with a subtle understanding of the products, services, or events that you want to market.
We at Simprosys Infomedia have our own WH family strategy for digital marketing which we keep at the center of our marketing campaigns.
In this following blog series, we are going to discuss the simplest questions of WH family, such as what is your product or service about? Who is your target audience? How and when will you sell products? and Where are you selling them?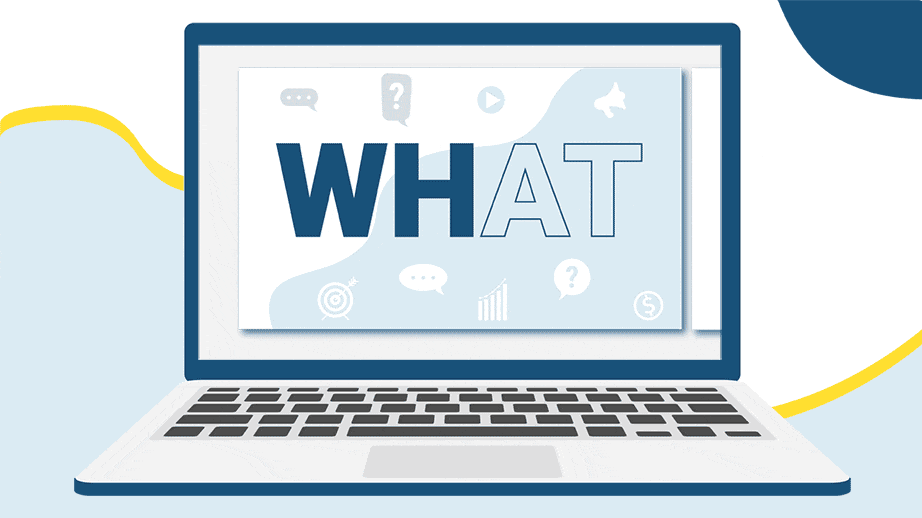 Let's start with the first part of the series WHAT?
'What' – First part of the WH family strategy for Digital Marketing
What is the primary question when it comes to understanding the fundamentals of WH family for digital marketing strategy?
'What' part includes a number of questions such as, what are you selling, what is your product or service about? What are the key features and benefits? Also, there are other aspects such as, what's the price, type, materials used, compatibility with other products, what are the after-sales requirements, and other USPs of the products?
Let's take selling 'shoes' for an instance.
Apart from its price, color, and size, there are more important attributes. For example, shoe material (what is it made from?), whether it is water repellent or not, does it have extra cushioning to feel comfortable? Is it suitable for a hot day or winter day or for working out or walking extra miles?
The above aspects affect the potential customers' purchase decisions. If you lack understanding of such product USPs or their attributes, then your digital marketing strategy would be a big failure.
The same things apply to providing professional services. You must know what type of services you are offering, what's its competitive prices, where and when are people seeking such services, what's the maintenance cost and so on.
Let's pick a video marketing service as an example, there are various decisive factors you must know. Like, what kind of video marketing service are people seeking? If you decide to provide services for 'B2B video marketing' only, then what are the key offerings that you should focus on offering? What's the competitive price range for particular offerings? What's the turnaround time for your service? These important attributes will help you to pitch to your audience better and will be one of the sources for your content that you will require while creating marketing creatives.
Similarly, if you want to run awareness campaigns for a particular subject or event, then you must understand what is the event about and then create marketing activities based on that particular subject. This will help you identify the right kind of audience and relevant marketing activities promptly.
Let's take an example of mass vaccination campaigns for COVID 19
For such an awareness campaign you should first understand what are the important points that you need to share among people so that they engage with your campaign. You should list down what information on the subject of Covid -19 can be used so that people respond to the campaign. You need to learn the different assumptions and doubts that people have about vaccination and what is the way to address them. These answers will help you to create the right messages and content for promoting your awareness topic and further help you to spread the right message to the right people.
This is all about What part of the WH Family in Digital Marketing, next is the WHO part where we will understand the importance of identifying the potential consumers.