Google Shopping ADS: 7 Fundamentals to optimize your campaigns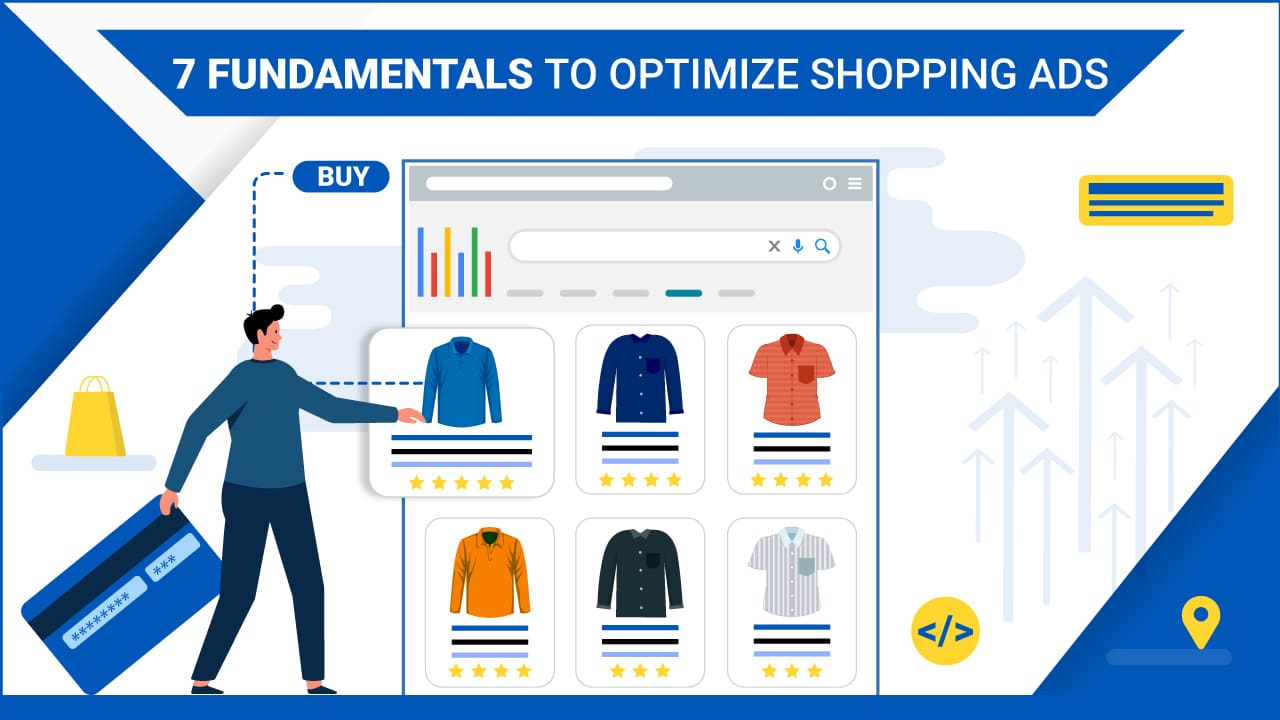 In today's world shopping trends are all about online shopping providing a seamless experience to millions of shoppers globally. Understanding your consumer journey is the foremost thing to enrich a campaign. Also, there are other key practices to optimize shopping ad campaigns for better conversions.
Here we will be running through how to 'optimize your shopping ads to generate higher conversion' and better ROI.
What are shopping ads?
Shopping ads are a type of product listing ads that gives more opportunity to merchants to feature their products on digital platforms to attract potential customers with the help of visual photo, title, price, availability, and other details.
Such ads are highly engaging for online shoppers as they have visuals and price for comparison, you can see it is important to rank upfront for such queries among the competition to generate better leads and CTR.
Let's look at a few optimization techniques so that they can help your ads rank better for relevant queries.
Best practices for shopping ads optimization
1. Write correct titles and keywords
The first and foremost step is to write the right product titles with relevant keywords. Avoid repeating keywords or product descriptions. Also, make sure that your title and description are unique for each product.
2. Be careful of negative keywords
Be extra cautious while adding negative keywords to avoid unnecessary traffic on your website or online store but also make sure that you are not scrubbing out potential keywords and keyword phrases.
3. Ensure prices are accurate
If you are dealing with international currencies, ensure the product prices are 100% true, otherwise, Google will not show your products.
4. Avoid products with dead URLs
Make sure all destination URLs are redirected to live pages. Google doesn't show products with dead links. This also hurts your Ad score.
5. Use relevant product identifiers
If you have products that can have GTIN or MPN available make sure that you are submitting it for every product. This improves your AD score as well as your visibility.
6. Categorization of products
Your product Ad groups must have all the products categorized according to the requirements price and profit margin. There are also other methods that you can use for example Product Type, Search terms and keywords used for the products, etc.
7.
Feed Optimization
The most necessary of all is feed optimization. A feed is important data about the product that will help Google understand your product better.
Like other ad campaigns, shopping ad campaigns require a lot of accurate decisions in place. Once you start running shopping ads with the above practices, there will be a remarkable boost in eCommerce sales.