WH Family Strategy In Digital Marketing: HOW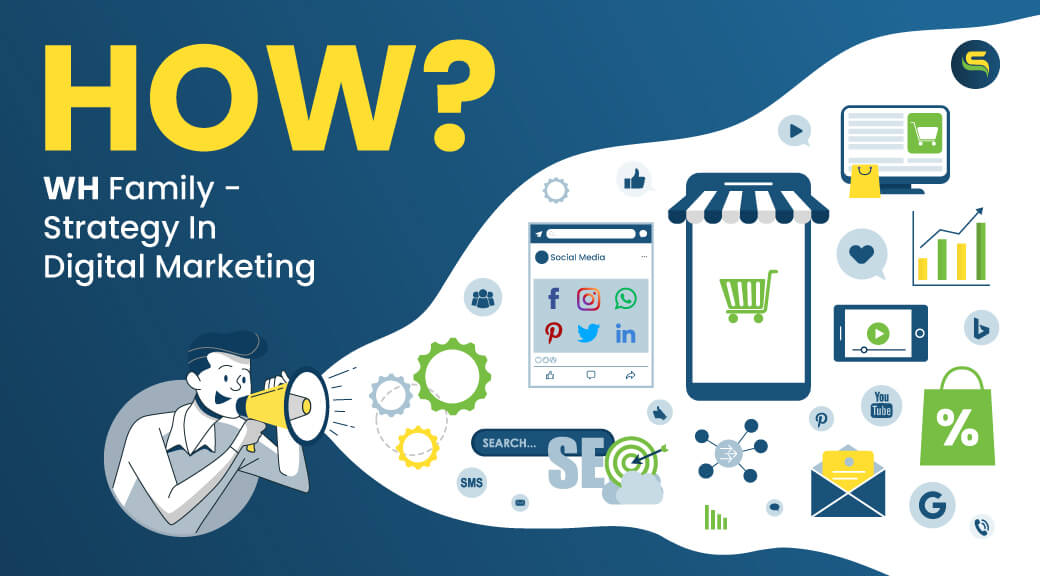 Digital marketing is the most competent way to promote products or services online. But, merely having them online does not help, your digital marketing strategy must have important tactics that help you to reach out to your target audiences. In the HOW part, we are going to talk about the importance of approach strategy in digital marketing.
'How will you brand your products or services? How will you choose different creatives on different digital channels to attract and communicate with your target audience?'
Once you know where your target audience is, you can identify the right digital platforms and choose effective creatives to approach your target audience according to the digital marketing goals you have. Choosing the relevant marketing creatives with the right kind of message for your products or services is essential, be it a search engine, social media, email marketing, or any other online communication channel.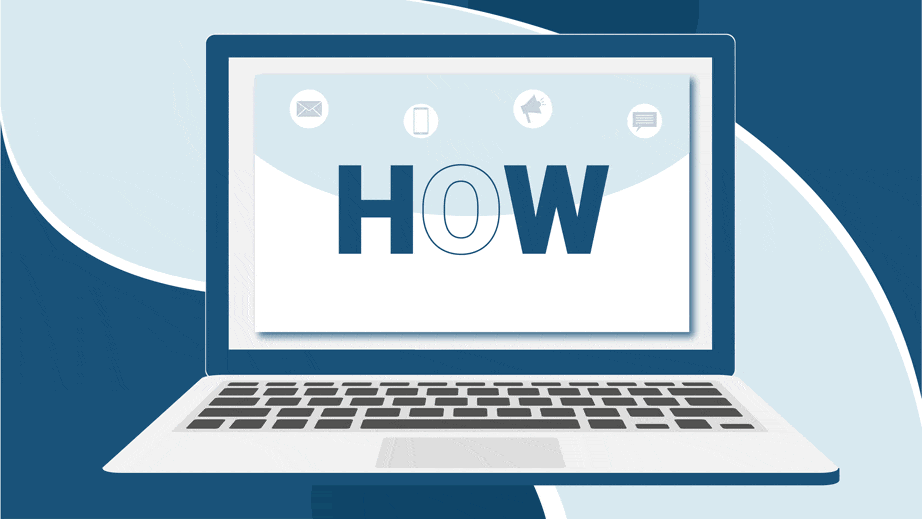 Choosing the right approach strategy for a successful digital marketing campaign
As we learned from the WHERE part to identify the channels where we can engage our audience digitally, now comes the tactical part, how are you going to approach them? Different digital marketing platforms require different forms of creatives to engage a particular audience. For example, LinkedIn requires a whole different type of content than what we require on Instagram. The same goes for Facebook and Twitter or any other channels you would use to engage your target audience.
Moreover, it is also very important to understand at what stage of the marketing funnel your target audience is, accordingly you can choose different marketing creatives with particular agendas and messages to convey to the audience you want to engage on a particular platform
Let's say, you are selling shoes online, and want to grow your eCommerce business by targeting new customers. Here you can approach your target audience through Google & Bing shopping platforms and Facebook ads as well.
According to the choice of platforms, creatives with the right kind of message can be made to approach the right audience. For this scenario, you can build an approach strategy to attract new buyers with a 15% discount, you can make different forms of content communicating the offer to newcomers. You can create engaging videos and stories for Facebook and Instagram, which attracts the young generation towards your brand, moreover, you can reach out to an audience looking for shoes on search engines such as Bing and Google with their respective shopping ads.
If we talk about B2B services such as video marketing services, to target an audience consisting of B2B companies with your new creative video templates for upcoming festive events, then email marketing will be one of the great approaches to communicate with your existing audience. You can get banners with videos and ad copies tailored for email campaigns to grab the attention of your existing B2B audience. Moreover, you can approach different decision-makers in B2B companies with help of LinkedIn ads, which also provides an opportunity to attract new consumers for your video marketing services while you are already engaging existing consumers with your email marketing campaigns.
If we talk about running mass campaigns for COVID 19 vaccines in a digital world, then you can reach the masses using effective visuals – creative banners with awareness for COVID 19 messages on social media platforms like Instagram, LinkedIn, Twitter, and others. Here, video platforms can be a powerful way to spread awareness about coronavirus, its vaccines, and its benefits that help people prevent COVID 19.
Thus the "HOW" part solely depends on 'how to approach your audience' with relevant marketing creatives or visuals. You can further decide WHEN is the right time to market your products and services or when to approach your target audience on digital platforms from the next article we have on the WHEN part of WH Family strategy of Digital Marketing.