5 Reasons to Implement Site Reviews for Your E-commerce Store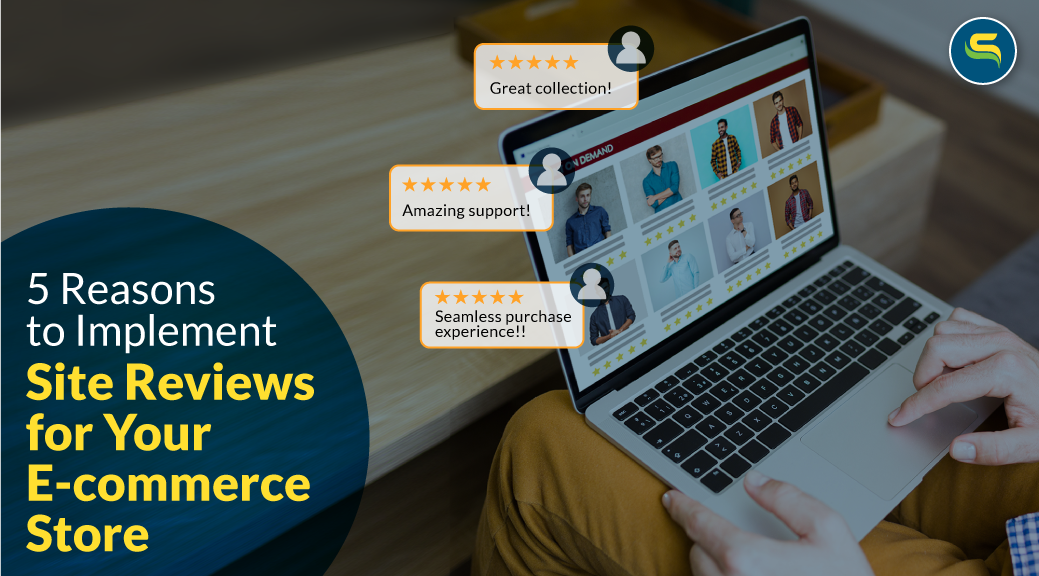 In this ever-growing era of eCommerce, REVIEWS are something we constantly look out for while validating a purchase decision. It is one of the crucial factors contributing to the digital reputation of the store by enriching its authenticity.
How?
Before getting into the technicalities of how these reviews help a business, let us first understand what site reviews are and how they differ from Product Reviews.
What are Site Reviews?
Site Reviews are the first-hand experience that customers share on the website for their online purchase journey. They provide valuable feedback on the user experience, help businesses identify areas for improvement, and serve as a form of social proof for potential customers. They offer insight into the reputation of the store owner that can help consumers make more informed buying decisions.
Reviews from fellow shoppers become a trusted source of information for many consumers. As per Hubspot, 88% of people trust online reviews as much as personal recommendations. Being a shopper, you might have also considered going through the store reviews without blindly making a purchase decision.
Site Reviews v/s Product Reviews
Generally, we can classify online reviews into two categories – Site Reviews and Product Reviews. The table below will help you understand how they differ from each other:
| | |
| --- | --- |
| SITE REVIEWS | PRODUCT REVIEWS |
| Site Reviews refer to the complete purchase experience with a store/business. | Product reviews, on the other hand, refer to reviews of specific products or services the merchant offers. |
| It explains the shoppers' experience with your brand in general. | It explains the shoppers' experience with a particular product of your store. |
| They typically include information about the overall customer experience, including the quality of customer service, ease of navigation, and the overall site design. | These reviews contain information about the quality of the product or service, features, benefits, price, and value for money. |
| Site Reviews provide a broader perspective on the overall business performance of your store. | Product Reviews are specific to products and can help identify any product issues. |
Why are Site Reviews Important for your Store?
1. Improves the Online Visibility
Site reviews can help boost your online presence and improve the search engine ranking by providing fresh user-generated content. This way, incorporating user-generated content on your product pages helps it stand out by appearing in the search results for relevant search queries.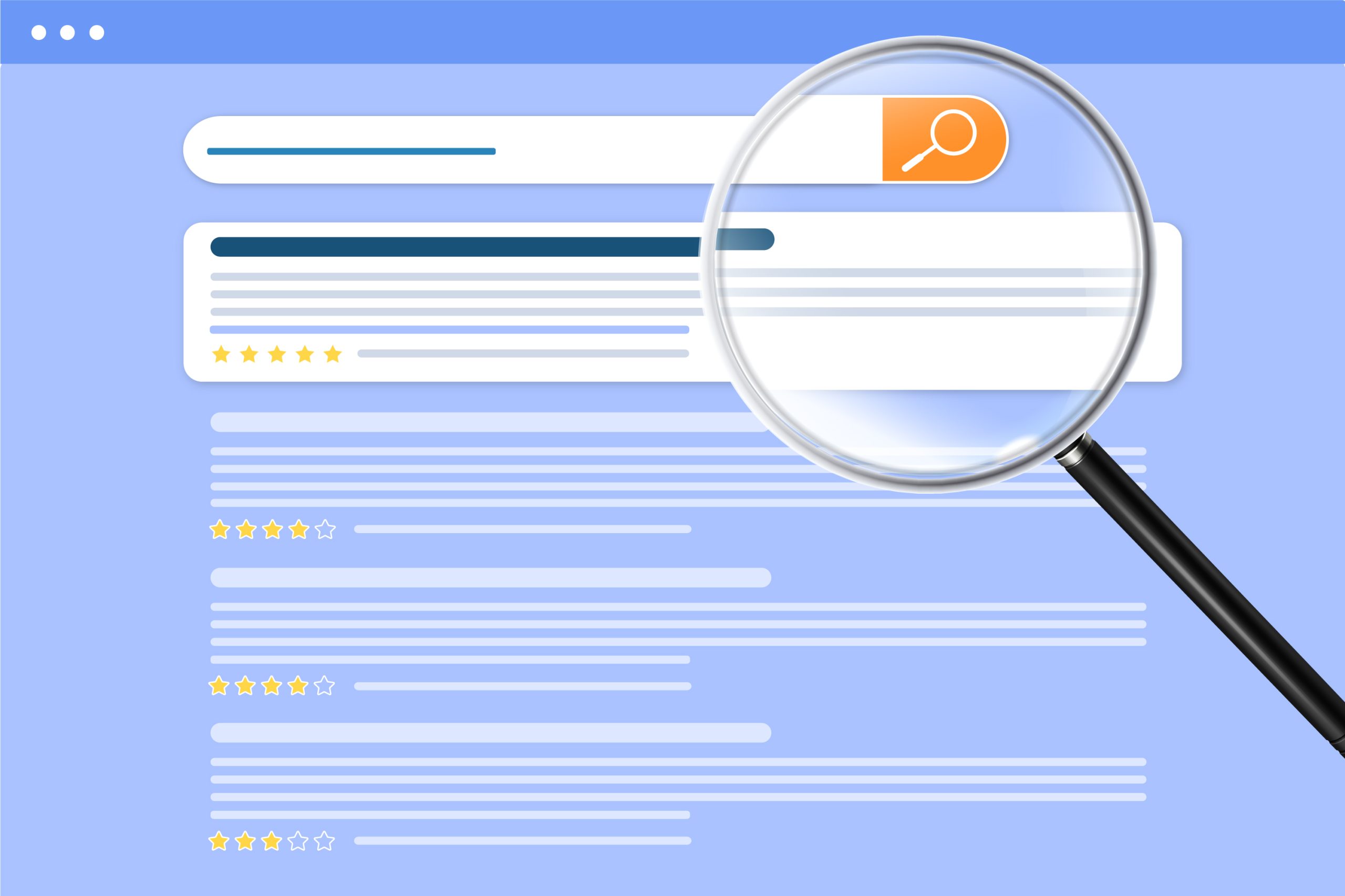 Google's Search Quality Rater Guidelines describe an essential element known as the E-E-A-T concept that determines the page quality of your online store. E-E-A-T stands for Experience, Expertise, Authoritativeness, and Trust. Site reviews help enhance the E-E-A-T of your store and improve the page quality of your store. Thus, search engine algorithms tend to see your website as trusted, which will help potential customers find your store when searching for related products or services.
2. Serves as Social Proof
Site reviews act as social proof, helping to establish a business as a reputable and trustworthy provider of products or services. We often seek validation when we are in a dilemma, and a positive review does just that. Frankly, customers will not trust the claims directly made by the business. However, the claims made by other users can be highly influential on prospective buyers. Reviews are the most trusted source of social proof, which drives their purchase decision. It makes them feel secure about their decision, establishing brand credibility and customer loyalty resulting in a decreased customer churn ratio.
3. Enhances Net Promoter Score
The Net Promoter Score (NPS) is a customer loyalty metric that measures the likelihood that a customer will recommend a product or service to others. It is based on a single-question survey, asking customers to rate their experience with the product or service on a scale of 0 to 10, with 0 being dissatisfied and 10 being highly satisfied. The respondents are divided into three categories based on the ratings given by them.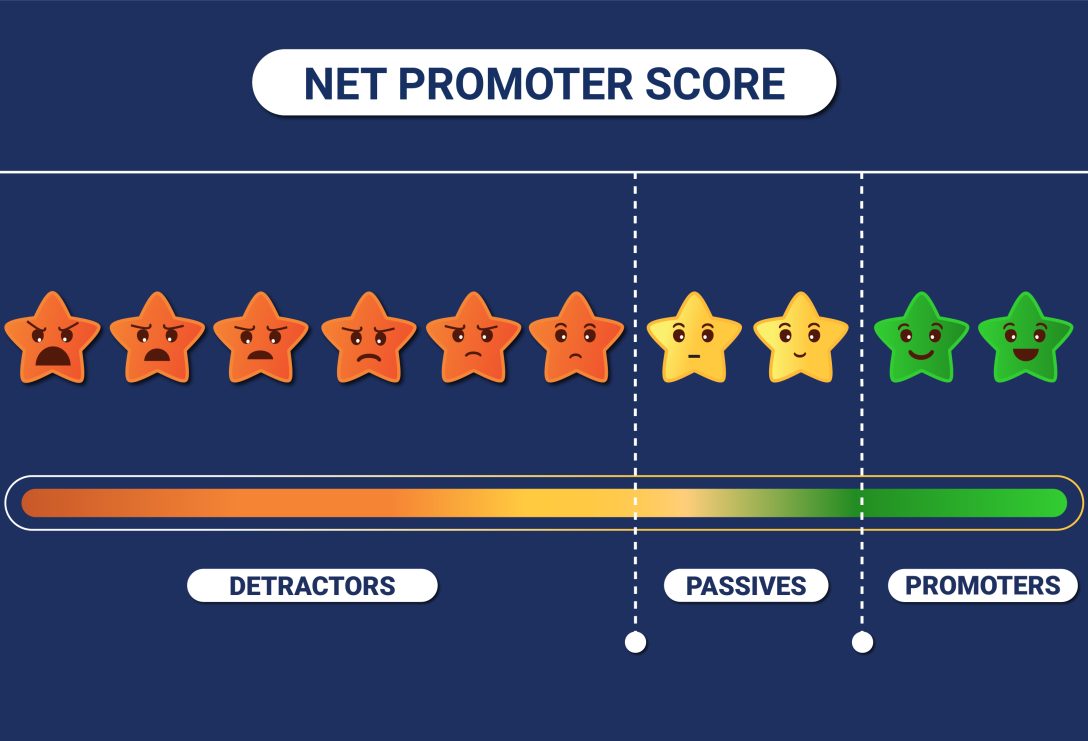 Customers who have rated 9-10 will be the Promoters, 7-8 raters will be called Passives, and Detractors are those who have rated 0-6. You can calculate it using the below formula:
NPS = % promoters – % detractors
Store Reviews help to establish trust and credibility with potential customers and increase the likelihood of them becoming promoters. On the contrary, they can also help identify detractors and help businesses identify areas of improvement, which can ultimately improve the Net Promoter Score.
4. Increases Store Engagement
Site reviews, also identified as social proof, increase the store's visibility and invite attention and clicks from potential customers. User-generated content provides information about the products or services offered, which can build trust and credibility, encouraging customers to visit the store. Reviews make it more likely for customers to find your store when searching for relevant products. It increases customer engagement which drives traffic to your store, eventually resulting in higher chances of converting the leads to customers.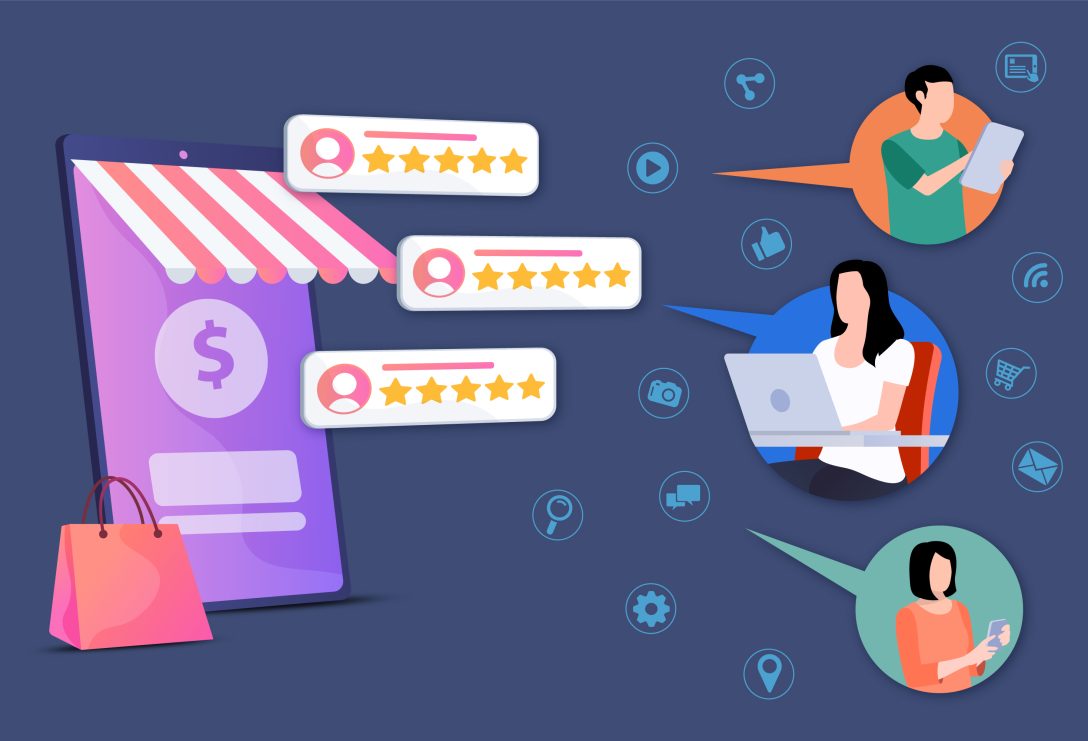 5. Drives Online Sales
There is no doubt that site reviews are crucial in increasing your online engagement which aids sales. It lets people make judgments and decisions about what to purchase. As mentioned above, site reviews help to enhance visibility resulting in increased engagement by shoppers. It will then eventually boost the conversion rate for your store. Reading online reviews from other customers instills confidence while purchasing the product. Companies have now started laying importance on reviews more than marketing strategies, brand image, or product price. Ultimately, they also contribute to building goodwill for your brand.
PRO-TIP:
We all have heard the phrase "Too good to be true." Now, this can apply to site reviews also. Only publishing 5-star reviews on your store can be skeptical for customers making them think the reviews are fake. So it is suggested that you do not ignore the lower-rated or negative reviews but address them instead. It shows your commitment to your customers and that you care about them. Further, to keep up the count of the site reviews, do not indulge in syndicating fake reviews from third-party sources.
Site reviews play a significant role in shaping the online shopping experience for customers. Positive reviews can help build trust and confidence in the business, while negative reviews can highlight areas where they need to improve. It is essential for merchants to actively monitor and respond to both positive and negative reviews in a professional and courteous manner to show that they value customer feedback and are committed to providing high-quality products and services.
Sometimes, the website navigation and user interface are excellent. But the shopping experience turns out to be disappointing as the product delivered is of inferior quality. It can lead to frustration and a loss of trust in the business. Customers are more likely to have an overall positive online shopping experience when they feel confident that they are getting what they paid for and that the merchants stand behind their products.
In conclusion, merchants must prioritize customer satisfaction and minimize negative experiences by ensuring their website is easy to use, avoid product discrepancy, has timely and reliable shipping, and customer service is responsive and helpful.
We can consider site reviews as textual sales representatives that can convince customers to purchase a product. They play a vital role in shaping customers' decision-making processes. In today's digital age, reviews have become an indispensable tool for both businesses and consumers. Ignoring the power of site reviews could lead to missed opportunities and potentially negative consequences for businesses.
Surpass the competitors and unlock your online potential by implementing site reviews before it's too late!