Impacts of Unique Product Identifiers on your Product Visibility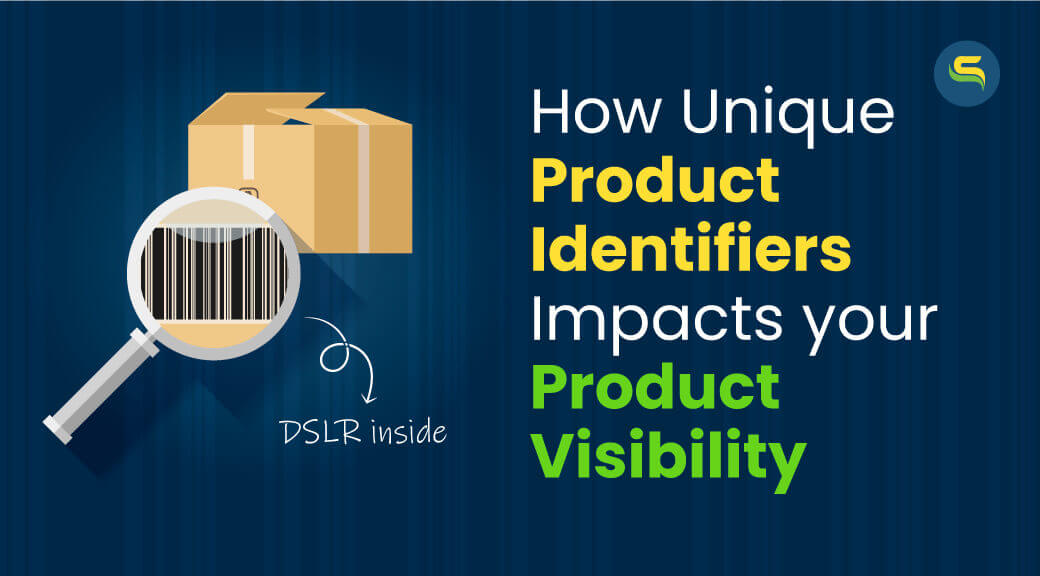 If you have recently been through articles looking out for product feed optimization tricks and tips, then you may have come across the word Product Identifiers. A lot of feed optimization experts would make sure to talk about Product identifiers in their articles. The reason is simple: it is IMPORTANT to improve the quality of your feed. In this article we are going to talk all about Product Identifiers, what are they? And why are they important?
What are Unique product identifiers?
According to Google, 'Unique product identifiers are assigned to each product by the manufacturer, so if you sell the same product as another retailer, the UPIs will be identical.'

Primarily there are 3 product identifiers that include :
Global Trade Item Numbers (GTINs) – is a unique and internationally recognized identifier for a product.
Manufacturer Part Numbers (MPNs) – It is a unique number that is issued by manufacturers to identify individual products.
Brand name – is one of the elements which helps the customers to identify and differentiate one product from another.
Importance of submitting Product identifiers
Now that you are aware of what product identifiers are, let's proceed ahead. Thousands of Merchants are running ads on Google's platform daily. Hence it becomes important that your products are easily discoverable among the other competitors.

Let's start with 'how Google can recognize your products among the other similar products that are being sold online?' The answer is with the help of unique product identifiers (UPIs) such as GTIN, MPN, and Brand name assigned to each product by the manufacturer, so if you sell the same product as another retailer, the UPIs will be identical.


To understand the importance of the product identifiers and their impact on your product listings, we will be taking an example of a merchant owning a Global footwear brand and will discuss how they benefited by implementing product identifiers to improve their feed quality.
The footwear brand was founded in 2019 and grew rapidly over the years, however, after a certain time span, the traffic acquisition and product performance growth were stagnant.

To overcome the challenges the foremost focus was to improve the traffic through Google Free listing and generate more product visibility.
Before adding the GTIN we also applied a lot of important and impactful feed optimization tactics which included improving feed quality by submitting high-quality images, title,s and descriptions for the products and we also optimized the other aspects of product feed for the products.
After a while, it was understood that the feed was optimized to a level where it required something more than usual feed optimizations, as it generated the same results and very minor growth. We then decided to add GTIN to products and see the results that we could have generated.
With the objective of increasing traffic towards the online store, the following initiatives were taken considering product identifiers:
Optimizing product feed by adding Unique Product Identifiers
Add Required product identifiers:
To enhance the performance furthermore one can go about adding all three product identifiers which definitely results in an upliftment of the product performance. It is important that we understand the exact impact the product identifiers create in shopping ads performance.
1. When you submit these product identifiers, Google can better understand the products you're selling. When it understands the product, it makes your ads and unpaid listings richer and helps in connecting customers to your products.
2. Products with rich data (comprising GTIN) send signals to Google that your business is genuine to promote your ads and increase the impression count on those products.
3. Valid GTIN values help Google in differentiating between genuine brands and generic products.
There are a few minimum requirements that are required to be followed while assigning GTINs to your products:
(i) Different types of GTINs you might encounter:
UPC (in North America / GTIN-12): 12-digit number

EAN (in Europe / GTIN-13): 13-digit number

JAN (in Japan / GTIN-13): 8 or 13-digit number

ISBN (for books): 13-digit number

ITF-14 (for multipacks / GTIN-14): 14-digit number



(ii) Don't submit a GTIN from the restricted ranges. Restricted ranges have the following prefixes: 02, 04, or 2.
(iii) If you're the only seller of a product or if your product is a store brand, it generally won't have a GTIN, so it is not required to submit one.
(iv) Use the correct GTIN for each product, including variants. Each product and variant of a product (different colors or sizes) has its own GTIN, so make sure to submit the correct value.
By implementing all the above ideas into practice we were able to achieve the following results:
The client was submitting custom products to Google. Putting the best practices into work they changed the product identifiers from " Custom products" to submit their products with "Brand name, GTIN, and MPN", which resulted in an uplift of the product performance, the changes can be easily seen in the graph below.
Before: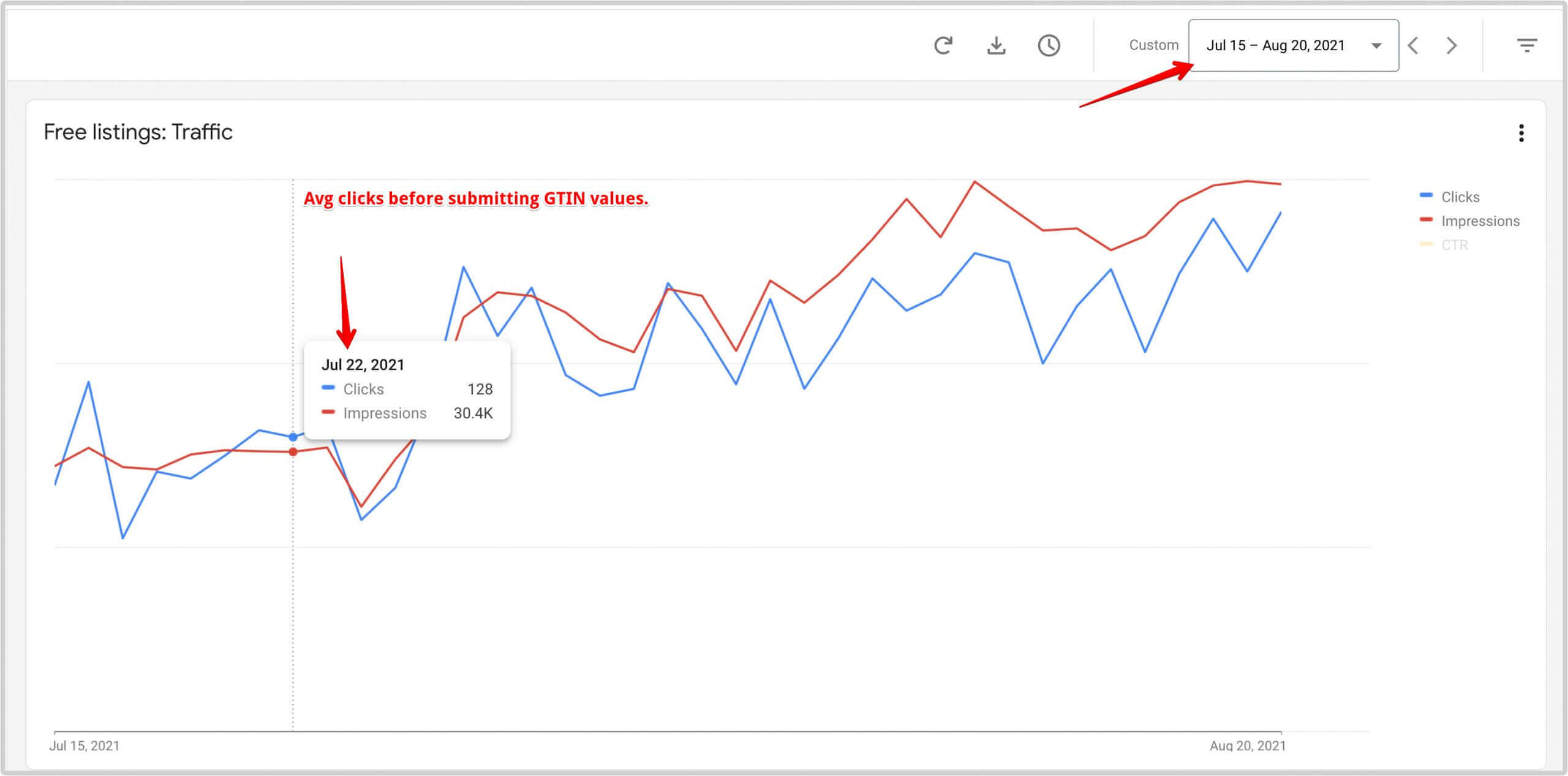 After: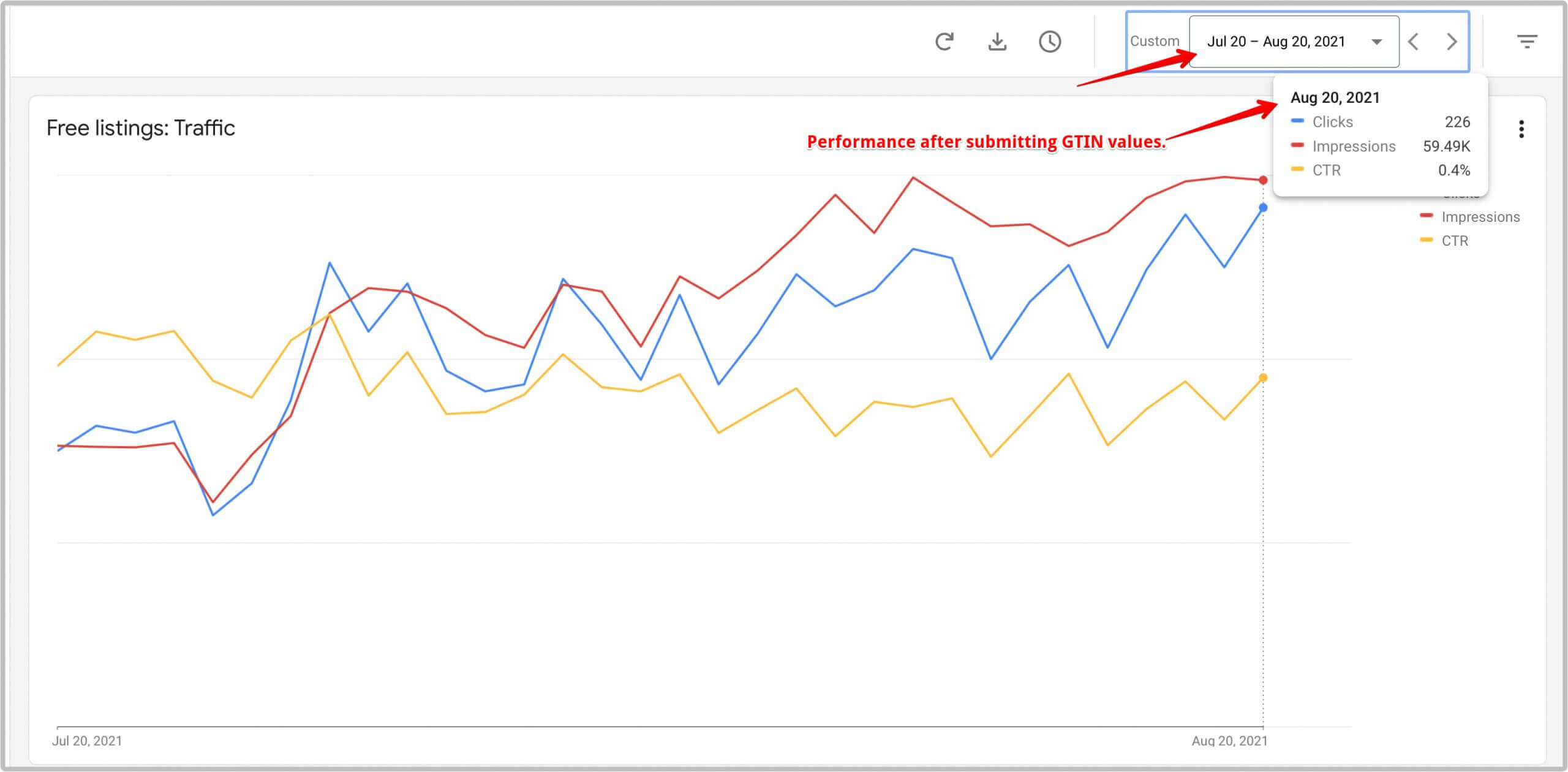 The inclination in the graph shows the improvement in the performance of free listing, where the clicks increased by 76% and impressions improved by 95.7%.
When one submits all the product identifiers it authenticates their business products available on their store and assists Google in uniquely distinguishing the products and helps in matching them with the relevant search queries.
A significant enhancement in the free listing product performance was observed within the 10 days of adding GTIN and MPN to the product feed.
Note: The drop in performance you might have observed initially is due to the new changes like GTIN and MPN that were introduced to the feed submitted for Free Listings,  due to which it went into learning mode and thus the drop.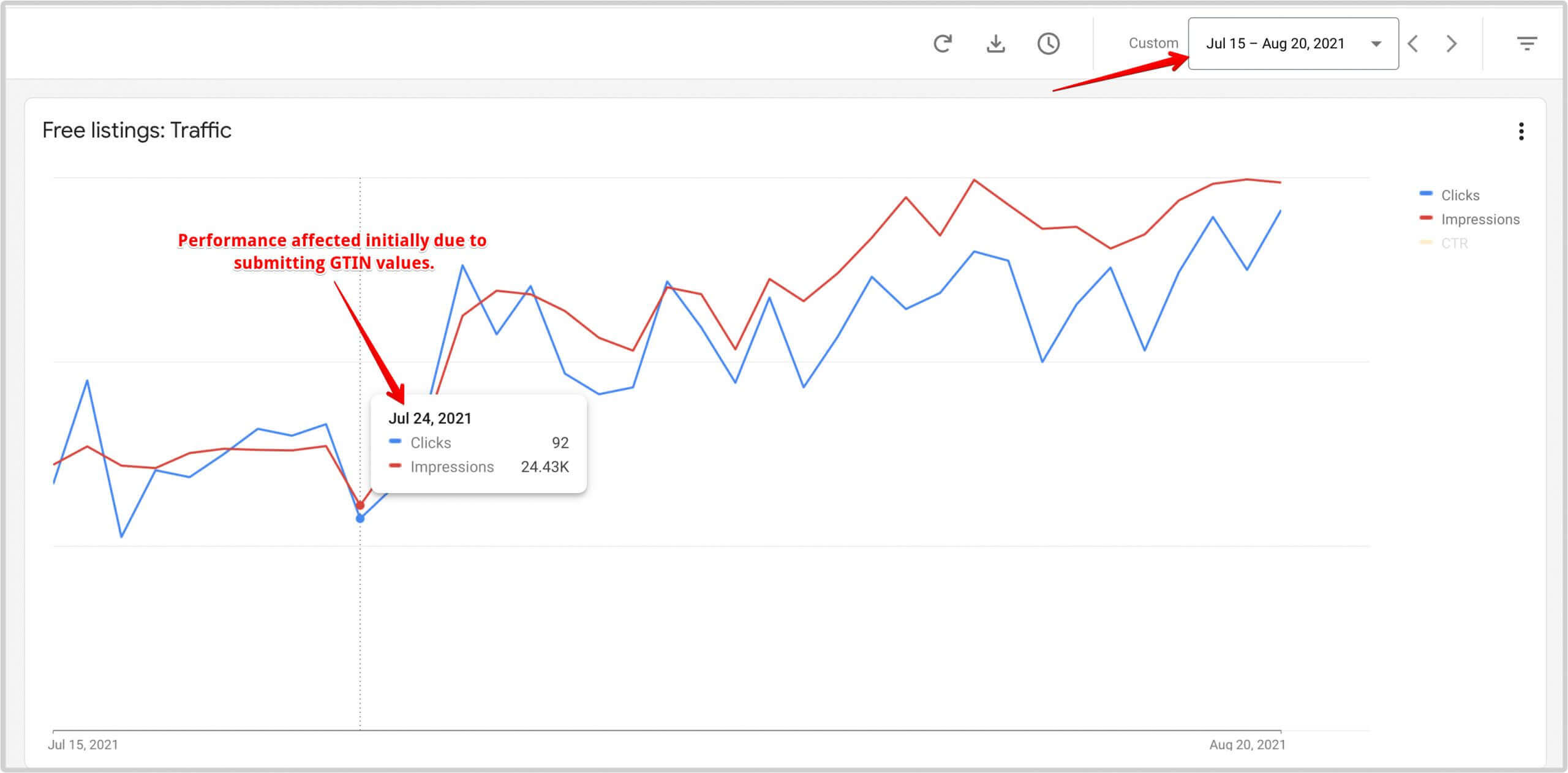 Once the feed is submitted to Google, it uses machine learning to process the data and adjust it as per its algorithm.

During this phase, you may see a drop in product performance for 2-3 days until Google's algorithm is adjusted as per the new product data feed.
The strategic modifications made to the product feed ultimately led to enough exposure to the products getting fewer traffic or interactions from Google and helped in improving product ranking.
Let's see a few examples of such products below: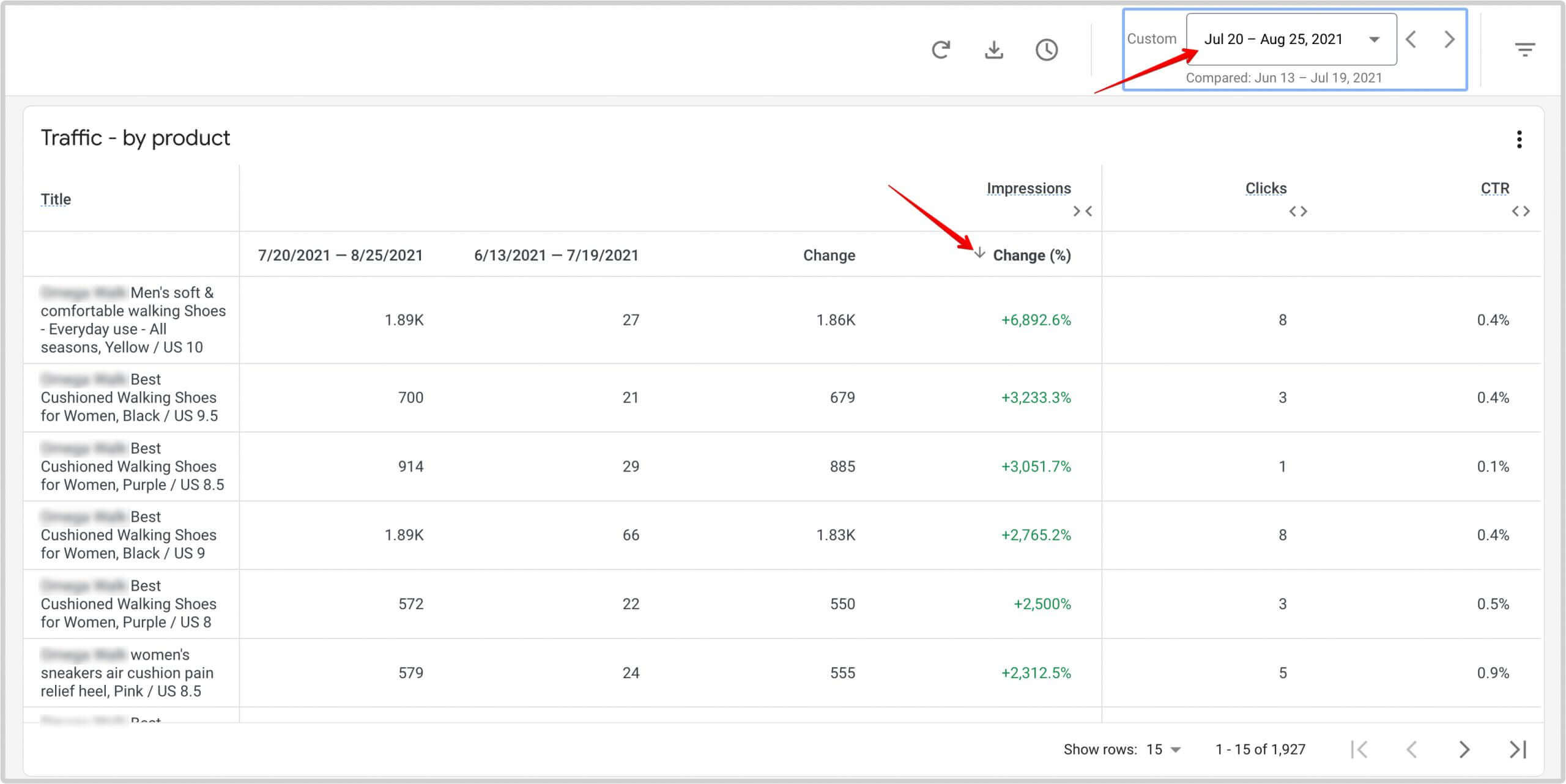 As we can see there are products that were getting impressions between 21- 66 before assigning the GTIN and MPN and later the impressions went up to 1890 in a similar span of time.
On average, there was a change of 3400% in the gaining of impressions to low-performing range product performance. Not only did we observe all of these above changes, but also for the products that were already performing well, there was an increase in their sales too, up to a certain extent.
Refer to the screenshot attached below: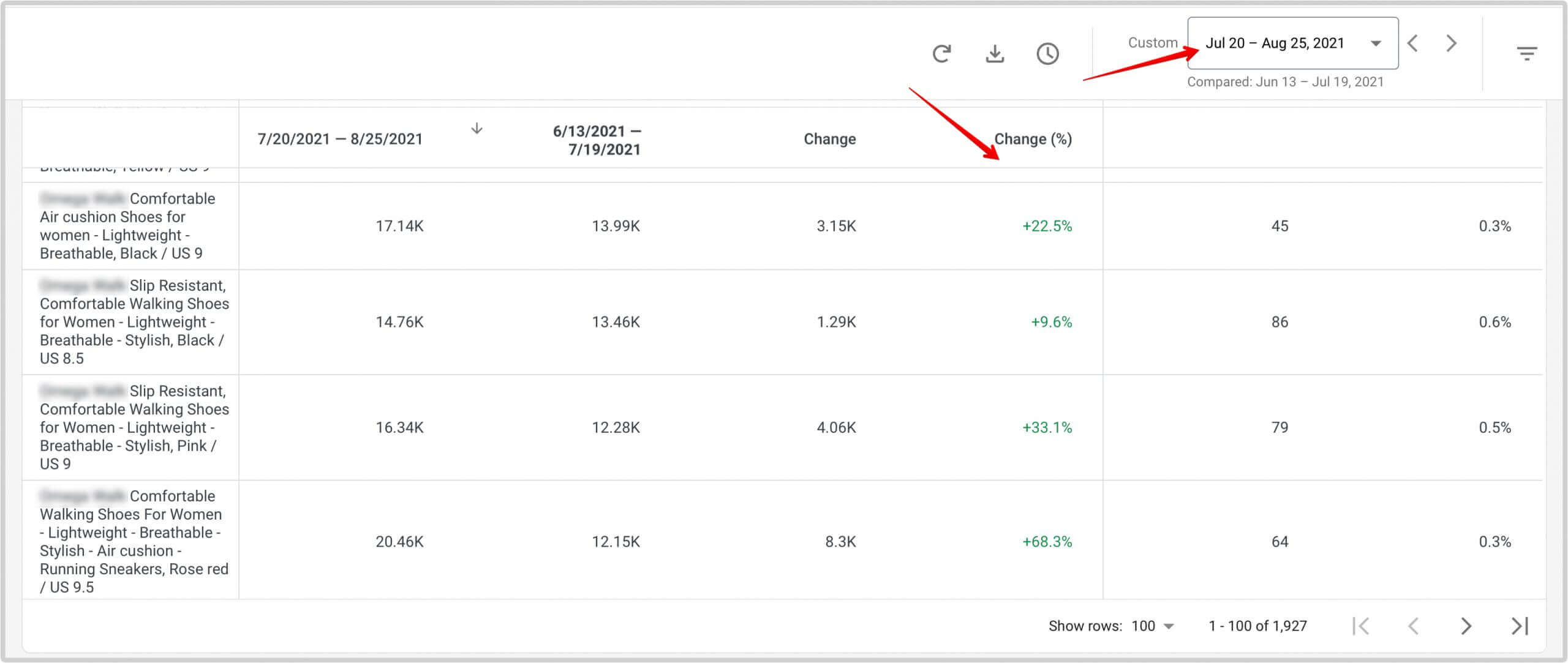 How to obtain Unique Product Identifiers for your products
GTIN is a unique number issued by GS1 US that identifies a single retail product in the supply chain. When you license GTINs from GS1 US, your company is also identified as the sole brand owner of that barcode. Please visit the official GS1 website to get GTINs/barcodes for your products.
Now that we understand how significant GTIN is from a marketing standpoint. It can have a huge effect on the performance of your products, thus if you are a retailer, we recommend requesting the GTIN from your supplier or manufacturer. If you manufacture the products you sell on your website and want to get a competitive advantage in the online market. We encourage you to get GTINs for your products. You will notice a difference in product performance after submitting GTIN, just as our merchant did in the case above.