5 Fresh Google Shopping Tips to Embrace this Holiday Season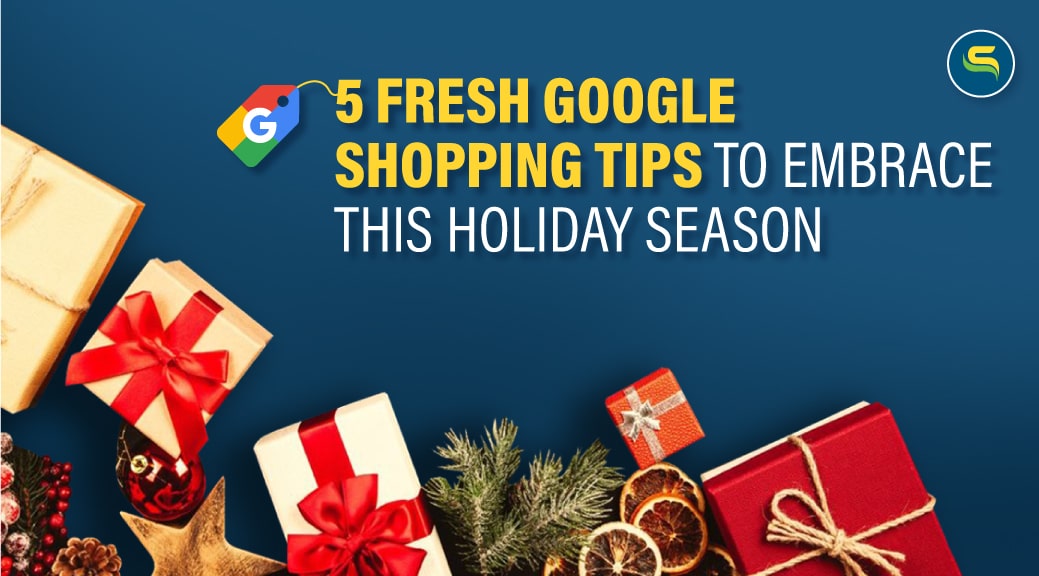 As online advertising becomes increasingly competitive, it's important for you to stay ahead for a successful holiday season. We have compiled some of Google's updates on product listings and how you can leverage them to your advantage for this festive season.
Before getting your store ready for these updates, make sure you have prepared your e-commerce store with a few basic strategies for the holiday season.
Google Shopping Tips to Capitalise on this Holiday Season
1. Maximize your Product Visibility with Free Listings
We know how free listings can help your products with more visibility. Google now has started displaying free listings on the main search results page rather than just displaying it in the shopping tab. This gives you an opportunity to reach out to even more shoppers this holiday season.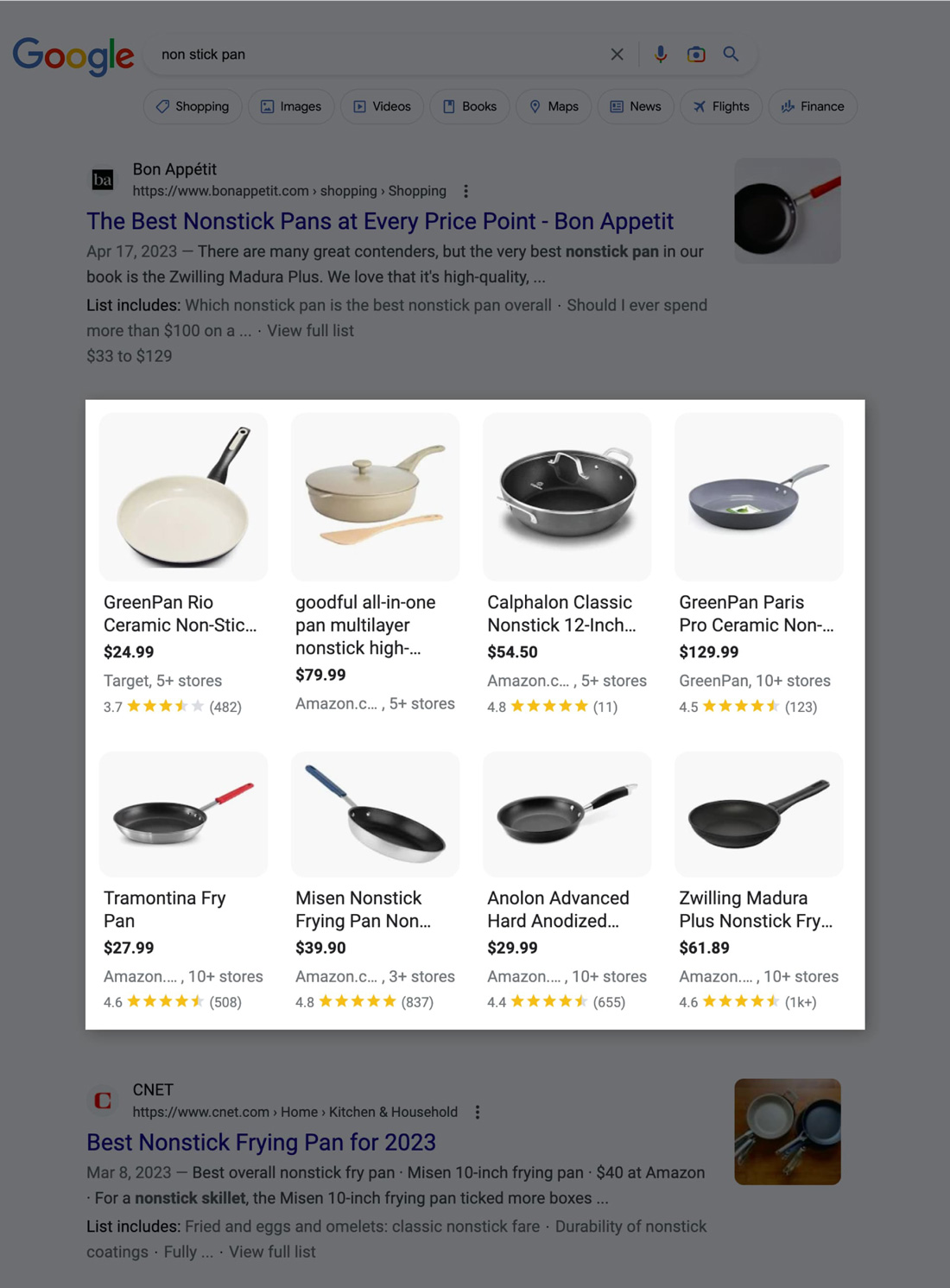 How to capitalize?
Make sure the products are eligible for free listings as per the requirements laid down by Google.
Ensure that the product data feed is well-optimized with:

accurate product information
high-quality images
relevant keywords for holiday-related searches
2. Submit Product Review Feed to Appear in Top Features Based on Reviews Section
Lack of authenticity and validation can be major red flags when shopping online. During the holiday season, shoppers prefer to simplify their decision-making process by relying on the experiences of others.
The "top features based on reviews" feature helps your products stand out in the search results, making it easier for shoppers to choose the product.
How do you show your products?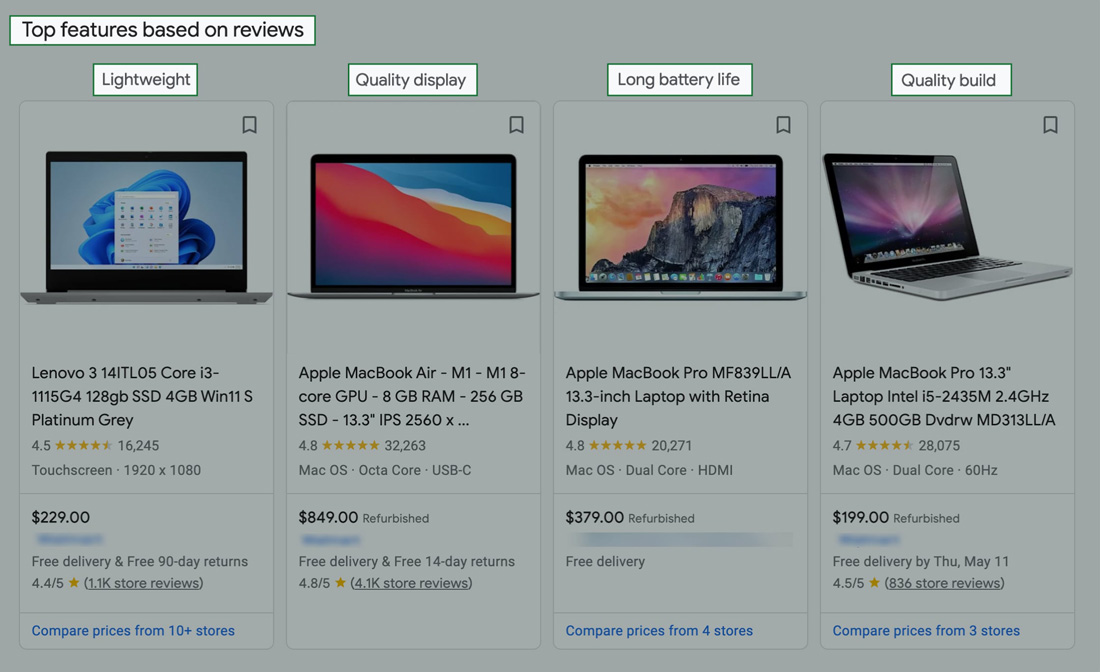 Imagine you wish to gift a laptop to your loved one and come across a free product listing with a special section highlighting the top features based on reviews. You may see features like long battery life, lightweight design, and high display resolution based on the reviews of that particular laptop model, which makes it easier to decide which one to opt for.
3. Create Visually Appealing Ad Images with Lifestyle Image Link Attribute
The Lifestyle Image Link Attribute is Wow! It allows merchants to provide an image URL to a lifestyle image showcasing their product in a real-world setting. It provides shoppers with a more immersive and engaging shopping experience and helps in better visualizing the products.
If your campaigns largely depend on display placements such as YouTube, Display, Discovery, or Performance Max campaigns, this attribute will be an absolute game changer.
You can ideally use this feature for the holiday season to showcase your products in holiday-themed settings or scenarios. For example, if you sell home decor items, include lifestyle images that display your products as part of a festive holiday setup.

How to submit?
You can submit the lifestyle image link by uploading a supplemental feed to your Google Merchant Center account. If you are a merchant using our Simprosys Google Shopping Feed app, you can easily export the CSV file and upload the same to your merchant center account.
Overall, the lifestyle image link attribute is a valuable addition to Google shopping that can help both merchants and shoppers, especially for the upcoming holiday season.
4. Get Noticed in 'Deals Related to your Search' Section by Offering Attractive Deals
In its free listing results, Google populates a range of products with competitive offers and discounts in a separate section called "Deals related to your search" highlighting the deals offered.
This feature can be optimally utilized during the holiday season, as it provides an excellent opportunity for merchants to showcase special offers, discounts, and promotions, making it more likely for holiday shoppers to click on those ads and make a purchase.
How to be eligible?
Be sure to offer customized deals and discounts for the holiday season.
Set up promotions in your Google Merchant Center account. You can either create your promotions manually or use specific feed submission apps to set them up.
Ensure your product feed is eligible for the free listing results.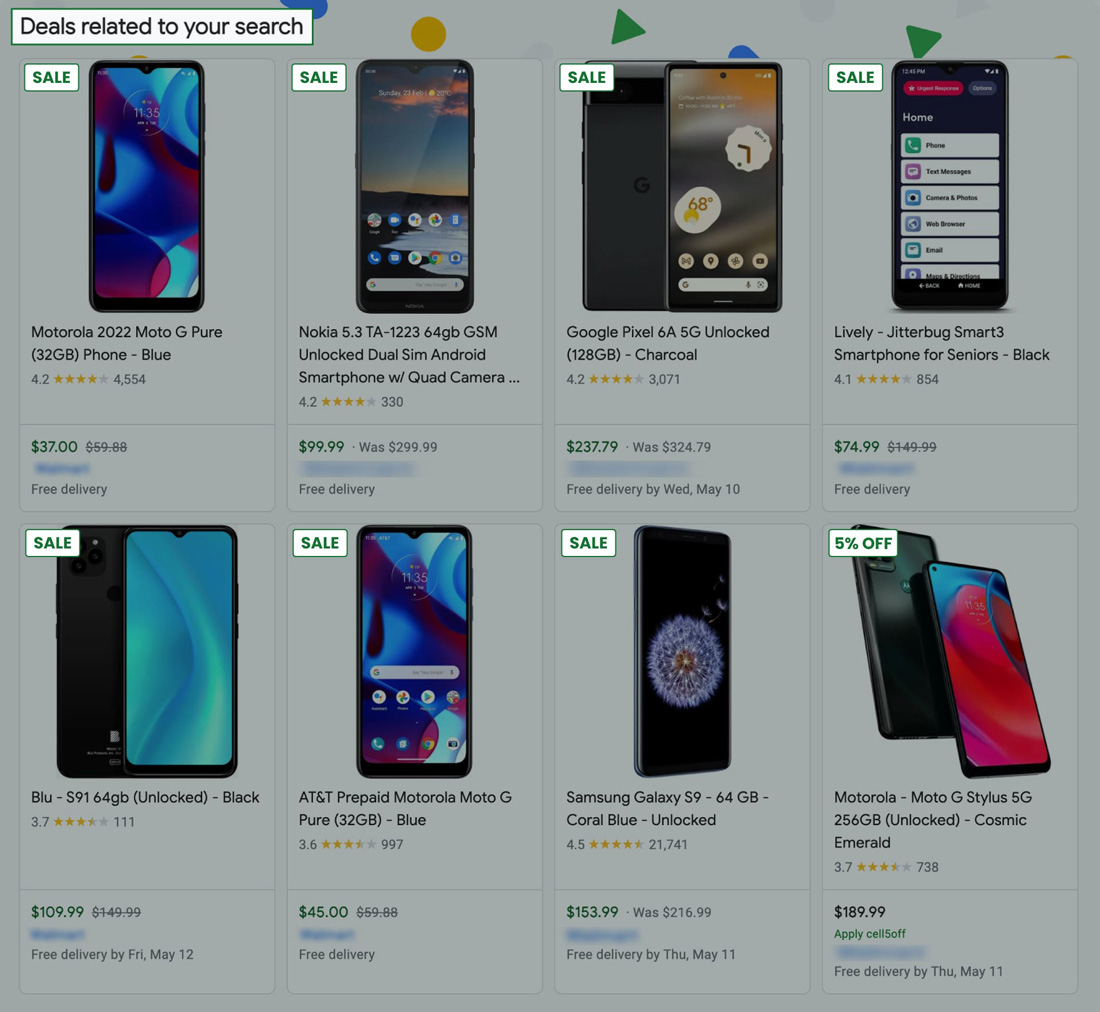 For example, a shopper is looking for a new smartphone on Google Shopping during the Black Friday sale season. By taking advantage of the "Deals related to your Search" feature, you increase the visibility of your discounted products to shoppers actively looking for holiday deals. Through this, you can achieve higher click-through rates, increased conversions, and ultimately, a successful holiday sales season.
5. Grab Attention of Shoppers with Google Annotations
An e-commerce merchant must grab the attention of potential customers along with a seamless and satisfying shopping experience. It can be achieved with the help of Google's annotations for price and shipping, which offers additional information about deals or shipping services applicable to products the shoppers are interested in, leading to more sales and revenue.
To benefit from this, merchants must ensure their shopping results display annotations that make them more attractive and visible to shoppers.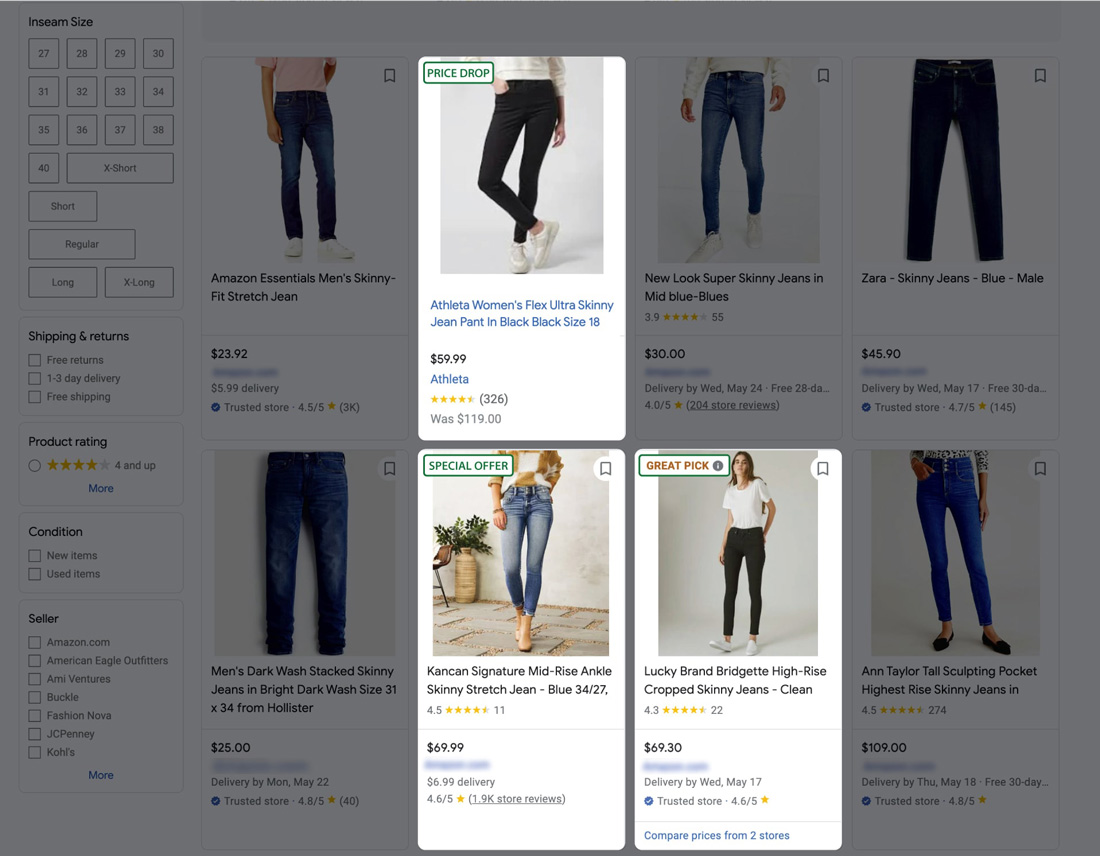 Please note that annotations are not available by default for all your products. It depends on various factors analyzed by Google's algorithm. Merchants should regularly review their data feed and product discounts.
Basic requirements
Annotations can be related to price or shipping. While some factors are specific to price annotations, there are factors specific to shipping-related annotations. There are specific requirements laid down by Google for each price-related annotation & shipping-related annotation that you must take care of.
Note: If you ship and deliver your products to the US, you can let Google calculate your shipping speed for your customers.
In conclusion, the holiday season presents a golden opportunity for merchants to be successful in the online shopping landscape. We hope you can make the most of Google Shopping updates with the above insights and have an amazing holiday sales season.
Happy selling!